Chapter 2 – Jinji Prepares for the Party
Several days later, Jinji the Gengar has just finished enjoying some outside fun with his fellow spirits. Returning to the haunted mansion he shares with them all, he spies a mysterious envelope on his doorstep. Curious, he opens it immediately.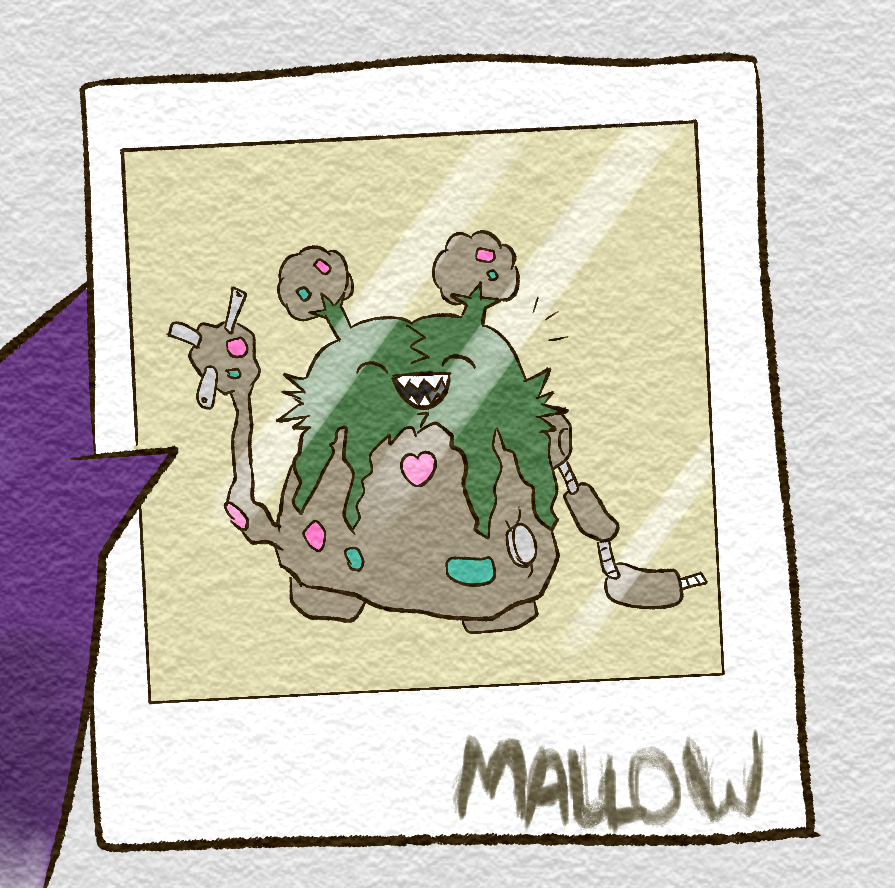 Inside, Jinji finds a photograph of Mallow at his dump, smiling and waving to the camera. Jinji smiles, knowing immediately what this means; then flips over the photo to find a message crudely written on the back, between various sludgy stains…
"Jinji, I be hosting a birthday party back home at the North Unova dump, and I be very happy if you be able to come! Please turn up by 12pm September 9."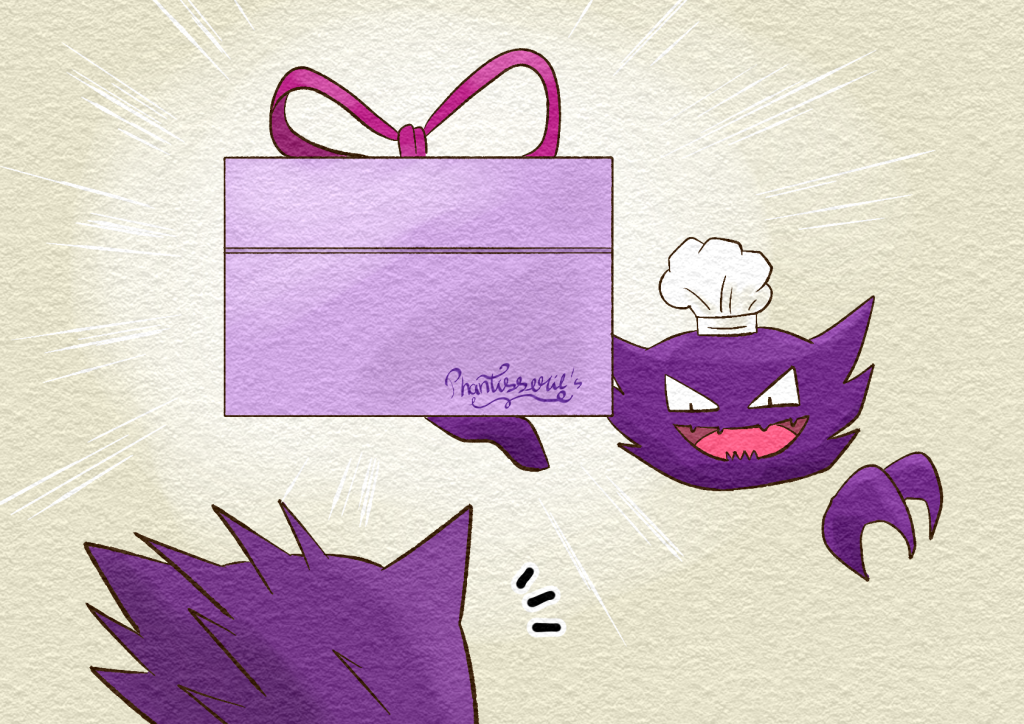 Jinji chuckles to himself. "I can't say no to one of my best friends! I better get a gas mask ready though. They don't call Mallow 'The Stinkiest Garbodor' for nothing – especially if he's sticking to his tradition! And I better ask Phantisserie to get started on a special cake for me to bring!"
"Did you call, Jinji?" Right on cue, Phantisserie manifests herself in Jinji's room, holding a giant gift box. "I saw the letter too, and I took the liberty of preparing a very special cake just for the occasion!"
"You always manage to impress, Phantisserie", Jinji says in awe. "I knew I could count on you!"
---
…or, select a Chapter:
If you enjoy this story, consider becoming a Patreon to myself and/or Kumada Panda. For a minimum of GBP£1 a month, or your local currency equivalent, your contributions will help bring us peace of mind during the current cost of living crisis, allowing us to spend more time creating brand new works. Or pledge to one of our membership levels for exclusive perks!
Stories, Writings, and the Jinji the Gengar Website.
Member Perk: Priority Access to upcoming works, and Patreon-only exclusive writings!
("One Step Ahead" – £5/month + VAT)
Comics and Artwork.
Member Perk: Priority Artwork Requests!
("Premium" – £4/month + VAT)